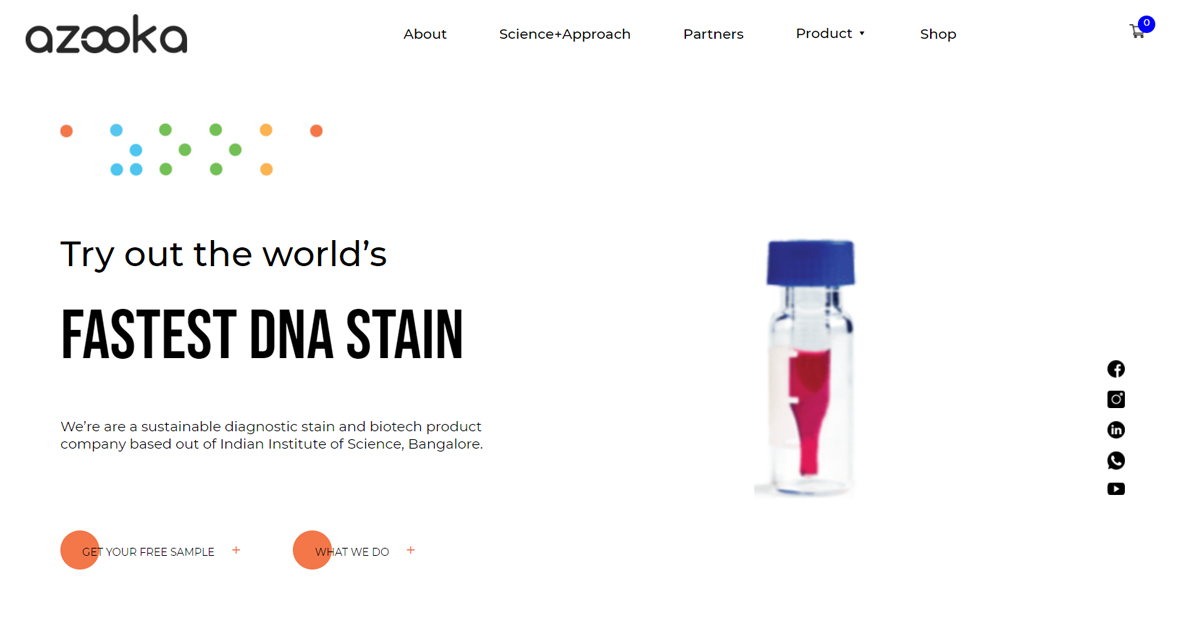 The impact of COVID-19 has made an enormous demand for RNA extraction kits in India and worldwide. The extraordinary demand for RNA extraction kits and COVID-19 polymerase chain reaction (PCR) testing has strained the production capabilities of vendors in the nucleic acid preparation (NA prep) market.
To know the complete strategy and impact of Covid-19 for skyrocketing demand of RNA extraction kits and other RNA isolation kits, feel free to continue reading. Without further ado, let's move onto what does Azooka.life LifeScience Fluorophore startup says about the importance and needs of RNA Extraction kits for Covid19.
Why Need Azooka's RNA Extraction Kit and Not DNA Extraction?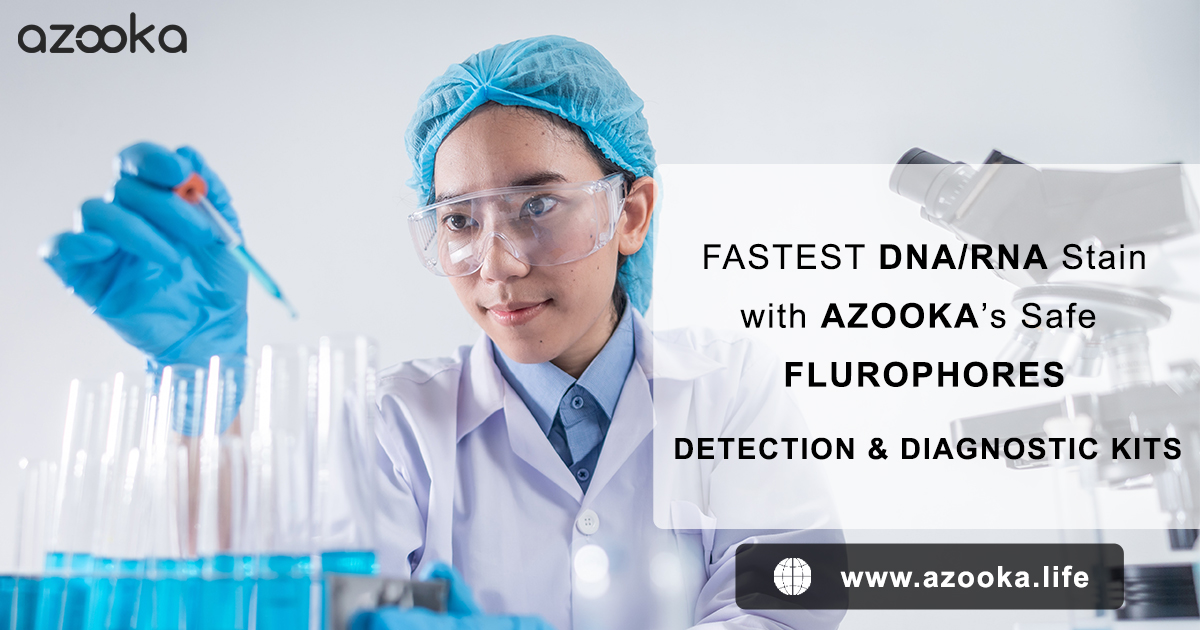 Isolation high-quality RNA is the most critical step for successfully performing a broad range of research purposes, as well as for any laboratory studies. It is even critical for high-throughput transcriptome analysis using next-generation sequencing techniques and using the RNA and DNA gel stains can be a great way to succeed.
Compared to DNA, the RNA molecule has a relatively delicate chemical structure and is very susceptible to degradation by ribonuclease (RNase) enzymes. RNase can occur in the air, on surfaces, and in aqueous solutions, making the production of RNase-free reagents and plastic ware more challenging for researchers.
These challenges make it difficult to quickly scale up production or convert production facilities for making RNA extraction consumables than with DNA extraction.
Thus extraction difficulties are only compounded by the multiple collections of Azooka's RNA purification kits Or RNA extraction kits with any samples.
However, getting the most from your RNA isolation procedure is a top success for COVID19 issues.
Also, High-quality experiments require high-quality samples, and maximizing the yield of a non-degraded RNA isolation kit is key.
How Does Azooka's LifeScience RNA Extraction Kits Works for COVID19?
SARS-CoV-2, the coronavirus responsible for the COVID-19 illness, encodes its genome in a single-stranded RNA.
In-vitro diagnostics of COVID-19 are done by quantitative PCR (qPCR), but the first RNA molecule must be extracted from a patient sample and reverse transcribed.
Advantages of Using Azooka's LifeScience RNA Extraction Kits –
Simple, straightforward procedure to perform.
A ready to use RNA extraction kit format, which adds convenience and easy disposal.
Amenable to large-scale and high-throughput processing, including automated methods.
Flexible for use with both centrifugation or vacuum-based systems.
Biodegradable – Environment friendly – Easy and Safe to use.
A highly efficient RNA extraction kit comes with a gel stain and fluorescent technology for easier extraction and purification of Genomes.
About Azooka's LifeScience:
Within a very short period, Azooka.life company has positioned a respectable status in the Biology industry with fluorescent dye & stains by endlessly manufacturing and supplying a wide assortment of DNA & RNA Extraction Kit/DNA Isolation Kit/DNA Purification kit/DNA gel stains for Biomolecular Laboratories, Schools, Colleges, and more for research purposes. Call Today for more info.
Our Range of Top Seller DNA & RNA Extraction Kits for Sale:
TINTO RANG STAIN SERIES – Tinto rang DNA Gel Stain Academics – Tinto rang DNA Gel Stain 10000x – Tinto Rang PCR Mastermix with Standard Taq DNA polymerase – Tinto Rang Hot Start PCR Mastermix – Tinto Rang High Fidelity Phusion Mastermix, ANO CELL STAIN SERIES – ANO Mitosis Teaching Kit – ANO Yeast Staining Solution, and more.
Book your Free Test Samples for free. Limited period offer. Order your DNA extraction kit Immediately. The best price is guaranteed. Hurry up!
Conclusion:
This is a period of the extraordinary demand for coronavirus testing workflows and other related total RNA Extraction kits. We at Azooka's LifeScience DNA & RNA Extraction kits provider in India, we are doing everything we can to ramp up productions and expanded the capacities at our manufacturing sites in India dramatically.
Thus, the Sales of RNA extraction kits, and other COVID-19 related products, have insulated suppliers that have a strong emphasis in their product mixes from the brunt of COVID-19's economic impact.
If you're interested in more such RNA and DNA extraction process or other related stuff, please feel free to visit us at Azooka.life. If you like this post, like us and share your feeling in the below comment section. Happy LifeScience Research!
More contact details:
Website: https://www.azooka.life
Products : https://azooka.life/shop
Contact number : +919108424562