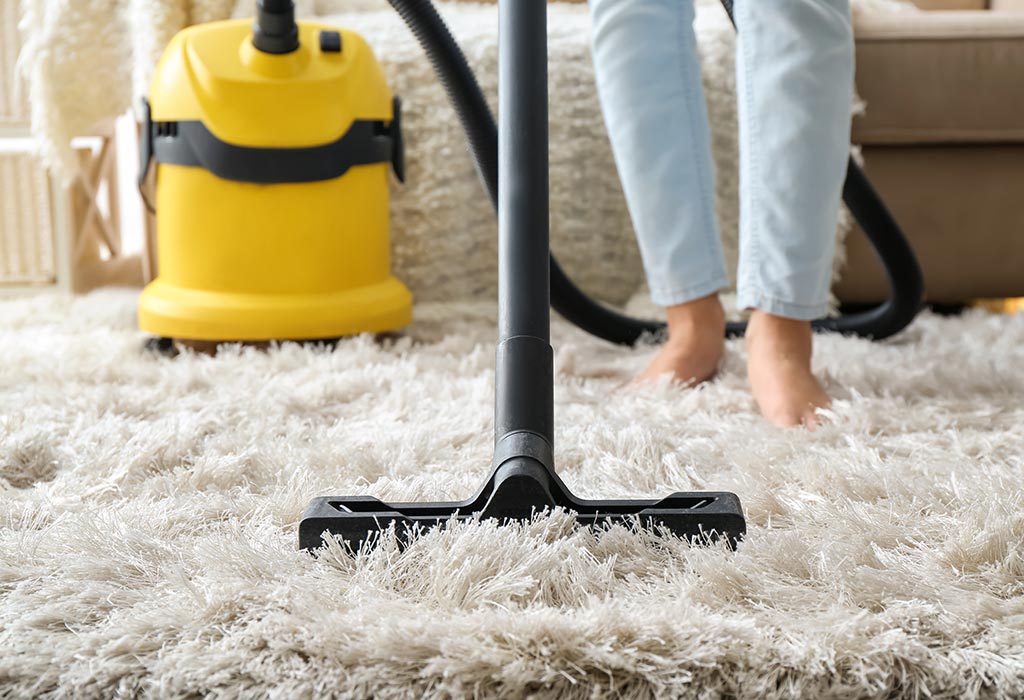 "How much does it cost to clean a rug?" is a question I get frequently. Then they tell me how big it is. They usually have one of two types of rugs: an inexpensive machine-made rug that they bought in a store or on the street, or a costly hand-made rug. Sometimes, like in the example of "my Aunt died and gave me this rug," people have no idea what they have. In certain situations, the rug may have collected years of grime, especially if it is a "natural fiber" rug (wool, cotton, silk or "bats fiber" such as seagrass or jute). If you haven't already, my recommendation to you, the customer, is to figure out what sort of rugs you have.
1) Do it yourself or hire a pro?
It's worth paying a little extra to ensure you're choosing a true rug cleaning professional with both expertise and qualifications. The best cleaning procedure will vary depending on the rug, but you should not attempt to clean it yourself. You risk ruining it, and you won't be able to get the intended effect anyhow, so don't waste your time and hire a professional instead. Someone having IICRC (International Institute of Cleaning and Restoration Certification) or Wool safe qualifications, or both, is someone I suggest.
2) How are you going to do it?
If you're looking for a reliable rug cleaning business, it's a good idea to learn about the various cleaning procedures that should be utilized on area rugs. Full water immersion washing is typically the most efficient technique of cleaning. However, because this approach cannot be utilized on all rugs, a topical cleaning method must be employed in some instances. This means the rug gets cleaned with less water.
This is where hiring a professional comes in handy, because he or she will be able to identify your rug's kind and then choose the best cleaning procedure for it.
3) Stains from Pets
Pet stains and strong scents on area rugs, where a dog or cat may have had an accident, are a common occurrence. This can result in serious odor issues in your house, prompting you to roll up your rug and store it in the garage. This is not suggested, by the way, because in such a storage condition, rug moths are likely to feast on your rug if it is made of wool! Also, keep in mind that, in most cases, the pet odor may be eliminated, even if the stains are typically permanent .Immersion cleaning is typically the recommended way for resolving these difficulties, however, as I previously stated, other procedures must be utilized if your rug cannot be washed in this manner.

4) Maintenance
People also have a hard time locating someone who can fix holes, abrasions, worn "overcasting"(the edge of an oriental rug), and fringe damage .These will only get worse with wear and time if they are not fixed. Another crucial consideration when selecting an oriental rug cleaning business is whether or if they can help restore your rugs.
Fringes (n.d.)
Finally, you may have had trouble locating a rug cleaning ardeer that can completely clean fringed rugs.
This, too, needs specialized knowledge and expertise .Fringe replacement is a good choice if the fringes have just become too worn out and may even be breaking apart.
However, hiring a reliable firm to clean your rugs will almost always ensure that they can detail the fringes for you, though this may come at an additional cost. Having all of these items checked off when choosing a rug cleaning business will be a huge help. The service isn't cheap, but believe me when I say that you don't want inexpensive in this situation.
General Guide for Rug Cleaning
Vacuum
Vacuum big area rugs on a regular basis, just as you would carpets, to eliminate dirt.
If the rug is reversible, vacuum both sides to guarantee that any grit or debris that might cause the rug to wear out early is completely removed. However, you should avoid vacuuming your rug's fringe. small carpets should be shaken. Vacuuming may not be essential for small area rugs. Simply take them outdoors and aggressively shake them to remove dirt and grit. Some places have laws prohibiting the shaking of carpets outside, so double-check your local laws beforehand. using a brush, remove pet hair.
Some debris, such as cat hair, may not be removed by vacuuming alone. Brush the rug frequently toward the nap of the rug to remove the hair. Rugs should be turned on a regular basis. Heavy traffic and exposure to the sun can put extra strain on carpets, leading them to wear out quickly.
For even wear, turn them at least once or twice a year.to remove stains, use detergent.
If your rug becomes damaged, you should act quickly to remove any moisture from the spillage.
A detergent combination can remove most stains, including alcohol, soft beverages, coffee, tomato sauces, and fat based  stains. To remove a stain, first mix some detergent with water, then apply to the spot and rinse. The stain should not be rubbed. Instead, blot it until it's entirely gone.