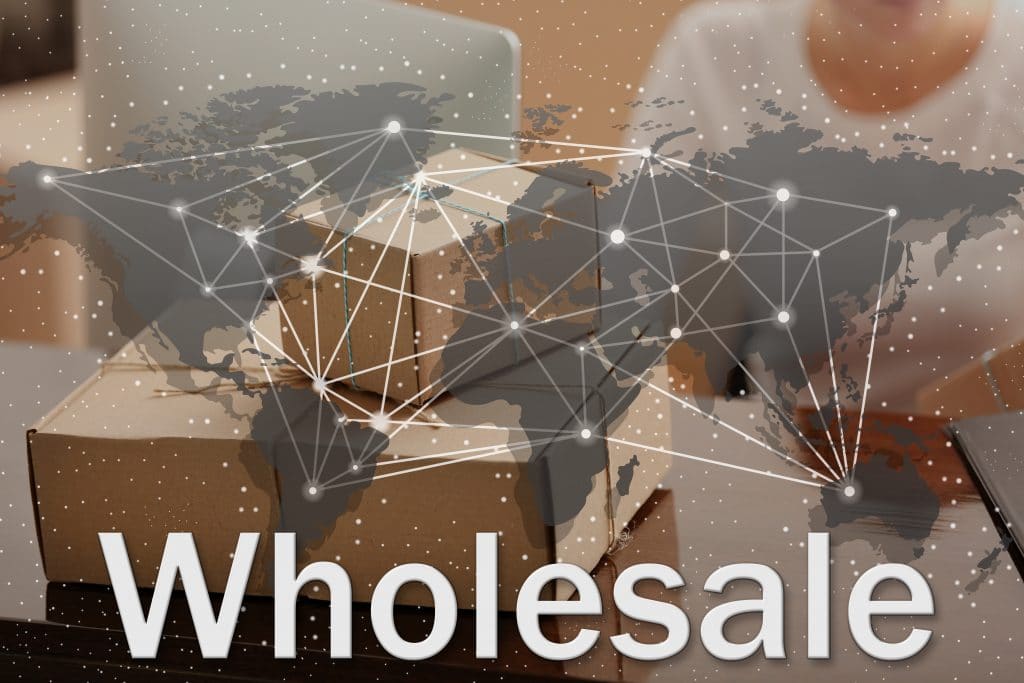 So you're looking to start a wholesale business. Regardless of whether you're currently a white-collar professional, a business graduate looking to start your own business, or someone bored with their current job, starting a wholesale business is a great option.
Much like the trading of the 18th century, you'll sell goods for profits. While the fantasy notion of standing on a harbor and bargaining over your shipment of fur is far-fetched, wholesale business has evolved hugely.
If you're looking to become a wholesaler, then read this guide. Here, we'll talk about what's a wholesale business, key steps to run a wholesale business, and important considerations of wholesale for a small business.
What is a wholesale business?
Wholesale refers to dealing in larger quantities or buying products in bulk directly from the manufacturer or distributor. In other words, a business that only buys and sells large quantities is a wholesale business.
Manufacturers sell products in bulk quantities in most cases. The distributors buy the products at the company rate, wholesalers obtain them in bulk quantity at a low price, and then sell them to retailer stores or outlets. Once the products arrive in retail stores, end consumers buy them according to their needs.
When you run a wholesale business, you are able to sell products for a lower price per unit because you're selling in bulk. Wholesale businesses don't have to spend too much on handling and other costs involved, thus it can be very profitable if done right.
Functions of a wholesale business
Buying
When you run a wholesale business, you are able to sell products for a lower price per unit because you're selling in bulk. Wholesale businesses don't have to spend too much on handling and other costs involved, thus can be very profitable if done right.
Warehousing and packaging
Because a wholesaler buys products in bulk, vast space is required to store the products until the demand is created in the market. In your warehouse, you may need to sub-classify the items into smaller packages.
Transportation
When you run a wholesale business, you may need to provide transportation as well. Transportation is used to deliver products to retail stores and outlets.
Types of wholesalers
Merchant wholesaler
A merchant wholesaler is the most common group of wholesalers, who deals with all sorts of products and usually takes title (ownership rights) to the merchandise they handle. Often related to the merchant wholesaler, the other participant in the wholesaling business is the agent and broker. Agents and brokers function as independent salespeople that facilitate the sales of merchandise between the merchant wholesaler and the retailer and get commissions when sales are made. Agents and brokers do not take possession of the goods, and that's how they differ from merchants.
Specialty wholesaler
As the name suggests, a specialty wholesaler is very specific about the type of product and industry. They might buy the product from multiple producers, but their core product remains the same.
Online wholesaler
Of all the types of wholesalers, this one is the latest entry. An online wholesaler sells products on an online B2B marketplace at a discounted price and in bulk quantities.
Dropshipping wholesaler
Leveraging an online platform, wholesalers can deliver products directly to the consumers. A dropshipping wholesaler can sign a contract with a retailer to operate smoothly.
Key steps to start a wholesale business
Choose the type of wholesale for the small business you want to start
Looking to run a wholesale business? First, you need to choose the type of wholesale business you want to run. A wholesaler purchases products in bulk at a lower price, so make sure to research and find the right type of wholesaling.
Identify the market
Just like any other business, you need to do proper research and identify your target market. The first step to becoming a wholesaler is to identify your target industry, manufacturers, suppliers, and retailers.
A critical part of your research includes identifying your competitors, their products, the scale of business, rates, quality of services, and every aspect involved.
Once you've identified your target wholesale market, study its dynamics and all aspects to learn more about it. Make sure you have a strong grasp of what you're aiming at.
Select a location for your office and warehouse
Office and warehouse space is scarce and expensive in cities and commercial areas. Because you are just starting your wholesale business, you need to consider a few things at this particular point.
Identify a location that's cheap, practical, and beneficial to you. Your office and warehouse should be within close proximity so you can visit them whenever you want without spending too much time and money. Most importantly, make sure that the office and warehouse rents don't outgrow your profits.
Find your suppliers
Once you've identified your market, find suppliers willing to appoint you as their wholesale dealer. Some manufacturers require wholesalers to meet sales targets. Consider this aspect when choosing your supplier.
If a company isn't willing to appoint new wholesalers, talk to the distributor, and you may get a dealership. You can either work on a profit division basis or buy products from distributors and sell to retailers at a low cost.
Go online
If you are going to start a wholesale business, going online is an excellent decision. Today, a vast majority of business buyers are found online and transactions are made online. B2B trading platforms such as JustKatalog offer not only a substantial buyer base but also essential services and training for those who have zero eCommerce experience.
Being online is a great way to attract both end consumers and retailers. Instead of going after retailers, they will come to you.
Create a return policy
Customer care is an important aspect of every type of business, and wholesaling is no exception. Some retailers may not be able to sell your products and would want to return products. Therefore, make sure you have a return policy.
To create a comprehensive return policy, always look at the return policy of your supplier and manufacturers first. Then, create your return policy accordingly.
Get intuitive and efficient inventory software
You may want to work conventionally, but having an inventory software pays a lot. It helps you keep track of your inventory in your house, and you can determine the demand and supply relation of your business.
Important considerations to make when starting a wholesale business
Understand the competition in your industry
One of the core considerations of starting a wholesale business is to study your competitors. Identify your ideal competitors, identify their target consumers, find their unique selling point, and the quality of services they offer.
Start on the right foot – set minimum order quantities and prices
Based on the competition and your cost of doing business, set your prices and minimum order quantities (MOQs). At the start, don't worry too much about profits. Try to establish your relations in the market and build long-term partnerships.
Consider the viability of your business
When you want to start a whole business, consider its viability. Research everything, including the price of the product you want to purchase, the minimum profit you want to make, the cost of shipping, and all other costs involved. Find out whether your business model can help you sustain your business or not.
Hire an experienced staff
When you run a wholesale business, you can't do it alone. You need to have experienced hands and minds willing to work for you. Hire experienced staff that has already worked in the wholesale business space.
We hope this guide answers your questions about starting a wholesale business, and wish you the best of luck in your new business endeavors!