Sometimes the come to Canada tool may list your Express Entry profile as ineligible or you might lose out on accumulating some more CRS points, when in fact, there are parts that are missing. There are numerous reasons why you might be found ineligible in the 'come to Canada' tool. Let's go over them:
Creating your profile before assessing your eligibility: You must start by verifying the eligibility criteria of the CEC, FSW, FST or PNP programs. There is no use in calculating CRS points if you are not eligible to apply.
If you are an FSW applicant, there is an additional requirement: the famous 67 out of 100 points
For work experience, the eligibility also depends on the category:
For FSW, you need at least one year of full time, continuous, paid work experience, in an NOC code with Skill type/Level O, A, or B. The work experience can be outside Canada.
For CEC, you need at least one year of full time, continuous, paid work experience in Canada, in a NOC code Skill Type/Level O, A or B.
For FST, you need at least two years of full-time work experience in a skilled trade. The work experience can be outside of Canada
For language results, your eligibility depends on the category you are applying to:
If you are federal skilled worker applicant (FSW), you need a minimum of CLB7 in your first language
If you are a Canadian Experience Class applicant, you may need a minimum of: CLB 7 in your first language if your primary NOC code is Skill type/Level O or A or, At least CLB5 in your first language if your primary NOC code is Skill type/Level B.
If you are a Federal skilled Trades applicant (FST), you need a minimum of CLB5 in listening and speaking, and CLB4 in writing and reading.
Creating profile before you receive your ECA
Do not assume that your foreign degree is the equivalent of a Canadian degree. It is vital you obtain an Educational Credential Assessment, or ECA, from an IRCC-designated organization. If your educational credential is deemed not equivalent to a completed Canadian credential then you will not meet the educational requirement under the Foreign Skilled Workers Program, or FSWP, and you will not get any points under CRS.
Zero points for education will almost definitely assure you DO NOT qualify from your Express Entry pool in your profile, the system will ask you to enter your ECA document number, the organization who issued the ECA, date of issue and the Canadian equivalency.
Entering non eligible work experience under "Work History" section
When entering your work history, you only need to enter the work experience you intend to use to meet the minimum eligibility criteria and to receive the maximum CRS points available to you. That means that you need to put work experience that is relevant to the job position, or trade or profession, in your Express Entry profile. Do not clutter your Express Entry profile with unnecessary, out of date, and irrelevant work experience.
Remember, you will only be able to claim work experience that falls under skill level 0, A or B in the National Occupation Classification Matrix (NOC). Also, you cannot claim work experience that took place more than 10 years ago.
Not Re-Submitting Profile After You Make a Change
Good news, if you've submitted your Express Entry profile and you have not yet received an Invitation to Apply (ITA) for permanent residence, then you're in the clear to make changes! You can fix mistakes or even add new documents (for example, if you retake your IELTS exam and get a better score).
Make any changes you need to, and then click the "Save and exit" button at the bottom of the page. Once you finish updating your profile, click on the "Continue" button at the bottom of the page. Follow the instructions provided to submit your updated profile. Note: The "Revert changes" button will appear each time you enter a form and click on the "Save and exit" button, even if you didn't make any changes.
Manual Error: Review your Express Entry Profile and application several times to ensure that all the sections have been correctly completed. It will mean time and a little sweat, but NOT doing it may well leave your application incomplete and thus, invalid. A trusted acquaintance or third party like Novus immigration services, is always a good way to help you review your online application to make sure it is complete and correct.
For job offers, you do not need to be eligible, except for FST applicants. If you do not have a 1-year job offer from a Canadian employer, you will have to provide a certification of qualification.
For settlement of funds, if you select a dollar amount inferior to the required funds, you will be automatically found ineligible. However, if you are in Canada under a temporary work permit, or if you have a valid job offer, you do not need to have the required minimum funds
If you choose Quebec as the province or territory you are most interested in, you will be ineligible as your Quebec is not part of the Express Entry system
WHAT IF I AM FOUND INELIGIBLE AFTER ENTERING THE EXPRESS ENTRY POOL?
There are two main reasons why a candidate already in the pool can be found not eligible anymore:
For Federal Skilled Worker (FSW) and Federal Skilled Trades (FST) candidates without a job offer, you can be rejected from the pool because of the minimum settlement funds. The margin of minimum settlement funds goes up by a few percentage points every year. Therefore, it always better to put a few hundred dollars above the minimum requirement.
For FSW candidates, age can be a factor in becoming ineligible. Because, in the FSW 100-point grid, go down as age goes up, there is a moment in time where this could happen.
Hence, It is always considered of high value to have your profile checked and reviewed by a professional to avoid errors of any scale.
About Novus Immigration
Novusimmigration.net is one of those best immigration consultants in Dubai for Canada,
⦁              Permanent Resident Visa, Tourist visa, Visitor visa, Student visa, Work permit, and more.
As a Certified Canada Immigration in Dubai, Qatar, Kuwait, & Abu Dhabi, We are there to help you find the right visa and solve all the necessary problems arising while the immigration process. Just enquire here.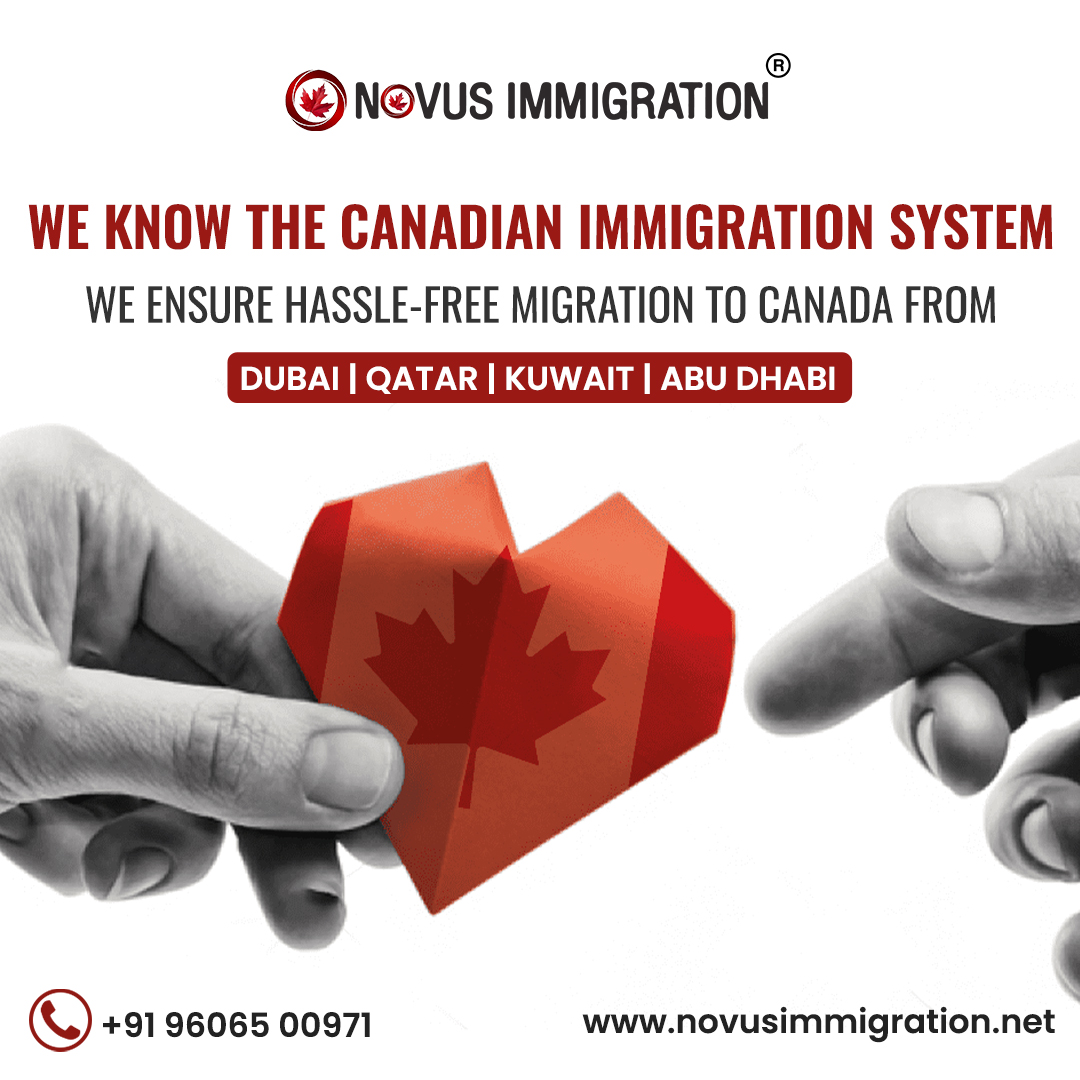 Conclusion:
It goes without saying that you'll want to put your best foot forward throughout the process. This calls for the professional help from an RCIC lawyer. Our RCICs are highly qualified and are granted permission by the ICCRC to assist you with your eligibility evaluation, to provide complete assistance in the paperwork and submit them to the Canadian government for you. So why wait? We will take care of the fine print while you secure your dream job in Canada. All you have to do is fill out our application form to receive your application today and we'll take care of the rest. It's just that simple!
Book your appointment with the best immigration consultants in Dubai right here @https://novusimmigration.net
Know more: https://novusimmigration.net/about-us.html
For queries, read more Canada Immigration News: https://www.novusimmigration.com/canada-immigration-update
or to get a Canada visit visa from Dubai, please feel free to visit novusimmigration.com to schedule a free consultation today!
Happy Canada Immigration!
For More Details, Call to Discuss
Visit Our Website: https://novusimmigration.net
Abu Dhabi: https://novusimmigration.net/canada-immigration-in-abudhabi.html
Qatar: https://novusimmigration.net/canada-immigration-qatar.html
Kuwait: https://novusimmigration.net/immigrate-to-canada-from-kuwait.html
Our Services: https://novusimmigration.net/immigration-services.html
Call  Now! +91 9606500971 / +1-604-750-0704