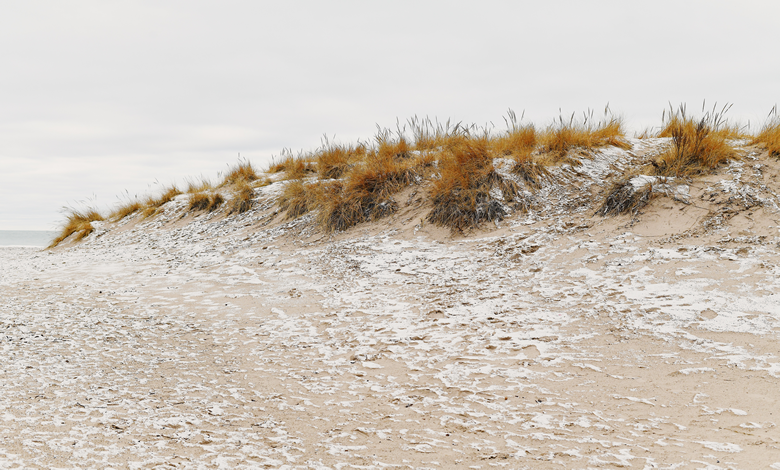 Your dining table is the heart of your home. When it's time for family and friends to gather, whether it's for a milestone celebration or a simple dinner over the weekend, your dining table will be at the center of those special moments. Designing a custom dining table brings your unique style to life, setting the stage for countless memories.
Selecting features that tailor to your personal style and fit seamlessly into your home will ensure a one-of-a-kind table that creates a statement.
From function to design, we help clients make the right choices for their unique needs. We have so many options available to personalize your dining table. To help you get started, we've put together a guide to inspire your custom dining table.
Custom Dining Table Shapes & Sizes
We always suggest starting with measurements and room information. This is the blank canvas to work within when designing your custom dining table. It's important to keep in mind the specific ways you intend to use this space, such as how often you will use it, how many people you need to accommodate, and whether there are any other features to consider.
Plenty of details, including photos, flooring and paint samples, or current furniture, will help guide decisions on the best shape and size for your dining table.
Your custom dining table size.
Length: Choose a length that provides at least 3 feet of space surrounding the dining table.
Width: Standard dining table widths range from 36 to 42 inches. Apply the same 3-foot rule but aim for the widest table that you can comfortably fit. It's always good to have extra space!
Height: Table height is a standard 30 inches, unless it's a pub table, bar, or counter height table. We recommend using the standard height so that you can easily find the perfect set of chairs to match.
Seating: Each seat around the dining table will need 22 to 24 inches of space. Consider the table legs when you're measuring seating space. If the legs are large or slanted the space available for sitting may be reduced. The rule of thumb for round table diameters are: 36 inches for two people, 42 to 48 inches for four people, 54 to 60 inches for six people.
Your custom dining table shape.
Once you know the dimensions that you need to work within, you can select the right table shape to suit your room. There are three main table shapes that you can customize: rectangular, oval, or round.
We recommend selecting your table shape based on the room dimensions and the number of people you want to accommodate.
For long and narrow rooms, a rectangular or oval shaped table is best. This is also the best table shape for seating more people. A rectangular or oval table will provide the most table space for family and guests to gather and enjoy large meals.
For square rooms, nooks, or open concepts, we recommend a round table. A round table is typically best for six or less people and provides an intimate and comfortable area to gather. This makes a fantastic arrangement for connecting and conversing over dinner.
Custom Dining Table Bases
One of the features that can be easily overlooked when creating a custom dining table is the style and structure of the base. There are two main types of table bases: four legs or a pedestal. Within each type, however, the variations are limitless.
You can customize for a sleek and minimal four-leg table base design, lavish in an intricately carved wooden pedestal, or create anything in between!
The material of your table base is a great way to tailor to your specific taste, whether it's the type of wood or a modern metal base. Hardwoods and metal bases are good choices for durability.
Explore real-world examples for inspiration, speak with our design team, and be creative when customizing your dining table base. Your table base is a focal point for the room and can help bring all of your design elements together. This is where your personal flair can shine, so take your time and discover the possibilities.
When we help our clients with custom dining tables we remind them to think holistically about their design. The tabletop and base should compliment each other and the dining table should balance effortlessly within the room. One of the ways that we can achieve a beautiful dining room is by selecting the perfect tabletop.
The tabletop will undoubtedly be the centerpiece for your dining room. Not only that, but it will also be the centerpiece of many cherished dinners. As you shop for your custom tabletop, consider both the style and durability of the material. There are a few common tabletop materials to consider when designing your dining table.
Solid Wood
Wood tabletops are the most common choice that can suit almost any home. Wooden tables provide a natural style that is inviting and comfortable. These can also be durable and affordable, depending on the wood.
Pros
Suitable for virtually any dining room style

Durable and easy to repair

Wide selection of wood types for a custom choice
Cons
Some maintenance required

Prices can vary greatly depending on the type of wood

Susceptible to water damage
Glass
Glass tabletops can elevate the sophistication of a dining room. Many people prefer glass tables because of the light and modern aesthetic. For smaller or more dense rooms, a glass table might be best for enhancing the illusion of space and lightness.
Pros
Adds the feeling of light and space in small or dense rooms

Easy to clean and maintain

Highlights design elements by not obstructing the view
Cons
Requires frequent cleaning

Can be fragile to cracks that are difficult to repair

Not ideal for homes with kids or pets
Creating a custom dining table can be a large task, but we assure you that it is well worth the investment. Our design team is here to help make the process of customizing your dining table easy and to ensure that the final product is the table of your dreams.
Once you decide the main elements of your dining table you can fine-tune the design by selecting details like the wood stain, glass finish, or metal thickness.
Explore our wide selection of products to inspire your custom dining table.