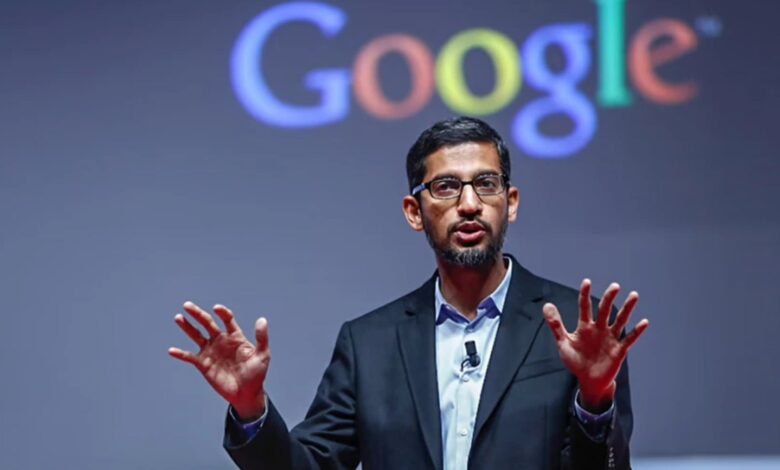 Sundar Pichai's salary as the CEO of Google is not publicly disclosed. However, in the past, it has been reported that his salary and compensation package have been quite substantial. In 2016, it was reported that Pichai's salary was $200 million, which included a $100 million stock grant. In 2020, Google's parent company Alphabet announced that Pichai's total compensation for the year was $1.9 million which includes salary and benefits, but not performance-based stock awards. However, it's important to note that this compensation package is not fixed and it can vary year by year. It's worth noting that the salary of a CEO of a major company like Google is not only determined by their base salary, but also by various other factors such as performance-based bonuses, stock options, and other incentives.
Sundar Pichai is one of the world's best-known tech leaders. He had joined Google in 2004, and rose through the ranks to become its CEO in 2015. Pichai leads one of the most valuable companies in the world, and regularly features on the list of the highest paid CEOs in the world. In this article, we'll break down Sundar Pichai's salary. Sundar Pichai's salary consists of several parts, and we'll talk about them one by one.
Basic salary
Like most people in tech, Sundar Pichai earns a basic monthly salary. Sundar Pichai's salary is $2 million (Rs. 16 crore) per year. Sundar Pichai's salary per month, therefore, is $160,000 (Rs. 1.2 crore).
Sundar Pichai Salary: Stock options
But like most CEOs, Sundar Pichai makes most of his money from the stock options he's given. When Pichai was made Google's CEO, he was given stock options worth $240 million (Rs. 1,700 crore). These stock options vested over a period of time (typically 4 years).
In addition to this initial stock options, Sundar Pichai is given stock grants typically every three years, and these too vest over a period of time. These stock grants contribute a significant portion of Sundar Pichai's overall salary. Pichai's last two stock grants were given in the form of Performance Stock Units, and were worth $63 million (Rs. 500 crore) and $84 million (Rs. 680 crore) each.
In December 2022, Alphabet announced that it had approved a new equity award for Sundar Pichai that ties more of his pay to performance. The company also said that the board has recognised Pichai's "strong performance" as CEO and added that the vesting of a significant portion of the award would depend on Alphabet's total shareholder return relative to other S&P 100 companies.
It is hard to calculate Sundar Pichai's salary because of the changing value of Google's stocks. But we've listed out the value of the Google stocks he was given at different points in time, and they add up to over $350 million (Rs. 3,000 crore).
Sundar Pichai Salary: Total
Sundar Pichai's salary consists of his base salary, his stock options, and bonus. In 2021, Sundar Pichai's base salary was $2 million, his stock compensation was $4.3 million, and he received no bonus. As such, his total salary in 2021 was $6.3 million (Rs. 50 crore), but he also received stock options which he'll be able to vest over the next few years.
While it's hard to estimate Sundar Pichai's exact salary every year, we do know how much he is worth. As per Hurun's Rich list, Sundar Pichai has a net worth of $662 million. This means that Sundar Pichai, thorough his long tech career, and last eight years as Google CEO, has managed to amass a net worth of Rs. 5,300 crore.