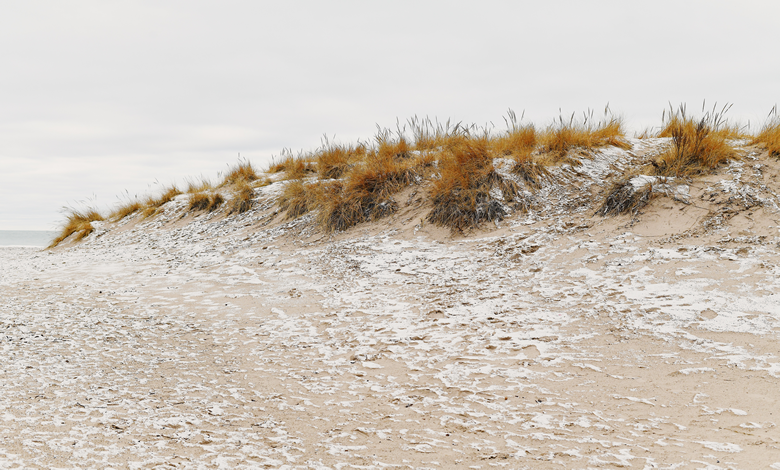 Not another top 4 list! No, this isn't that. I'm a visual learner so this is my way of explaining to my clients the four critical components of final approval.
I developed this visual to help my clients understand what it takes to arrive at final approval. Yes, it requires the extraordinary creativity, patience, and determination that sets me apart from others in my field. But what does it take from you, the borrower? Let's dive in.
PILLAR 1. INCOME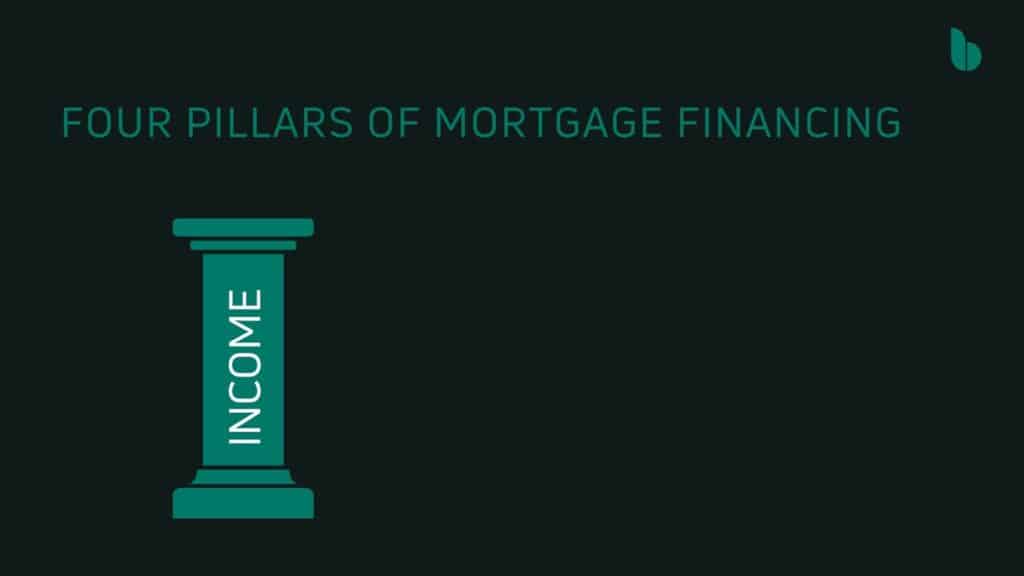 Income is looked at in a few different ways depending on the type of application. If you are a full-time employee who's paid a salary, then we only need a letter of employment from your employer highlighting your position/title, start date, and your guaranteed annual salary as well as a recent pay stub which reflects the information in the LOE.
If, however, you are self-employed, then we need to dive a little deeper. This includes collecting your last 2-3 years of T1 Generals, Notice of Assessments, and even company financials. If this is you, please speak to a licensed mortgage broker as there are several methods different lenders use to qualify self-employed borrowers that likely aren't available through your bank branch.
PILLAR 2. CREDIT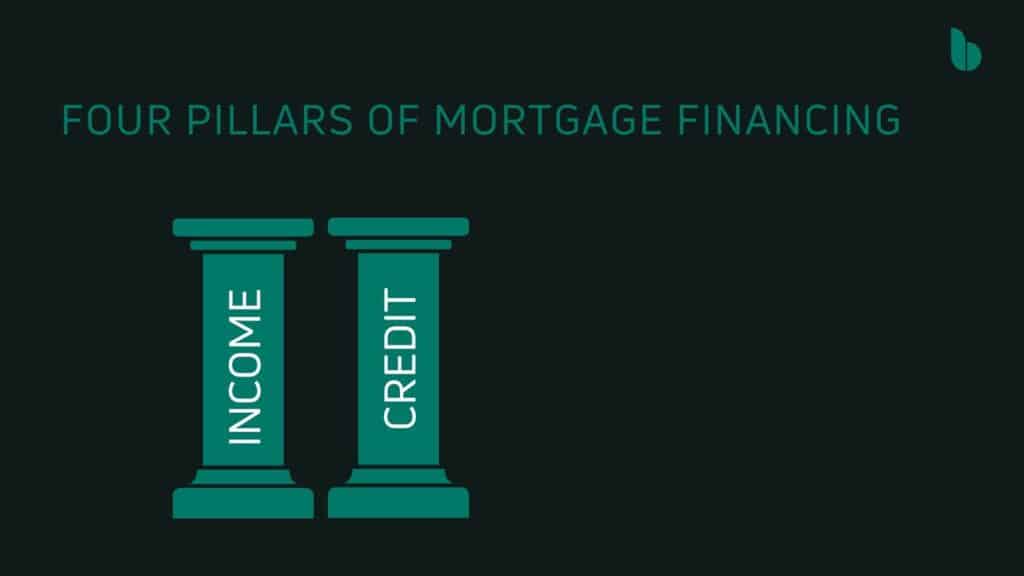 If you're like most Canadians, you likely have no idea what your credit score is or where to even find it. That's ok, as long as you have credit lines and pay them regularly. During our pre-qualification process, we will pull your credit and discuss your credit score and liabilities.
When it comes to credit the most commonly overlooked credit score killer is high credit utilization. If you have a $10,000 limit credit card that you frequently have $9,000 owing on it, your score is declining. Even if you make your payments on time. You're actually better off having three credit cards with $10,000 limits that you carry $3,000 on each than having one card at or near maxed out. Just be sure you're disciplined enough to not let those balances creep up past 30% of the limit.
PILLAR 3. DOWN PAYMENT OR EQUITY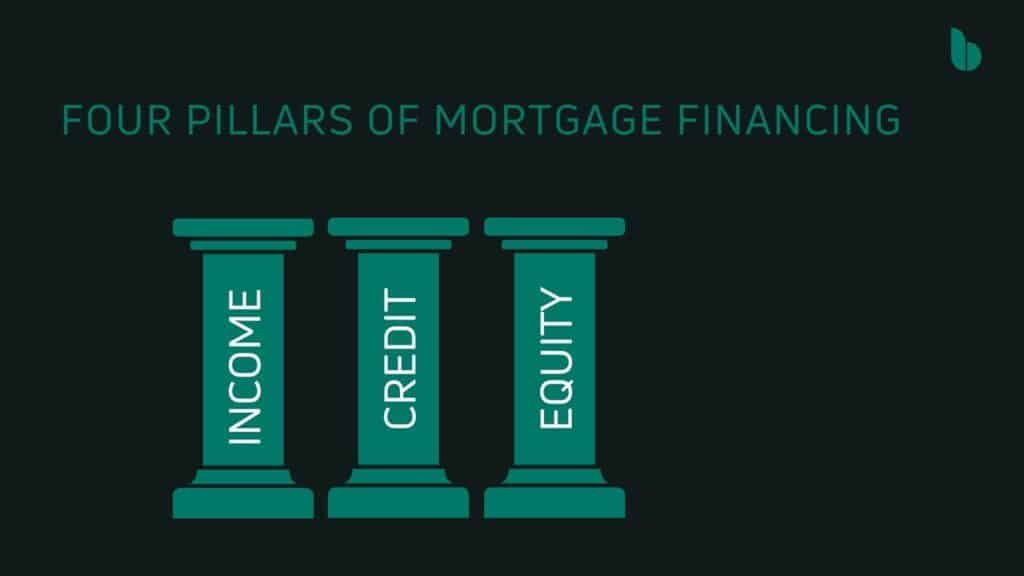 In Canada, you can purchase a home with as little as 5% down. If you're a first-time homebuyer, this 5% could come from your RRSPs or from family as a gift. However, you can only put 5% down on properties with a value of $500,000 or less. Once your purchase exceeds $500,000 you then need 10% down on the value over $500,000. Therefore a $750,000 purchase requires a $50,000 down payment minimum. $25,000 for the first $500,000 plus $25,000 or 10% on the $250,000 over $500,000.
Keep in mind that if you're putting less than 20% down, your mortgage must be default insured. This means that you must pay a mandatory insurance premium of between 2.8% and 4% of the purchase price. So I always recommend putting 20% down as long as it doesn't mean delaying your purchase to save up. (Too many times I've seen real estate prices appreciate faster than borrowers can save.)
Insured mortgages are harder to qualify for than uninsured mortgages. And qualifying gets even easier if you're putting 35% or more down. This is where your down payment can have a big impact on your final approval.
Equity related to refinancing applications. Equity is the value of your home over-and-above what you owe on it. The more equity you have, the easier it is to qualify for that refinance.
PILLAR 4. THE PROPERTY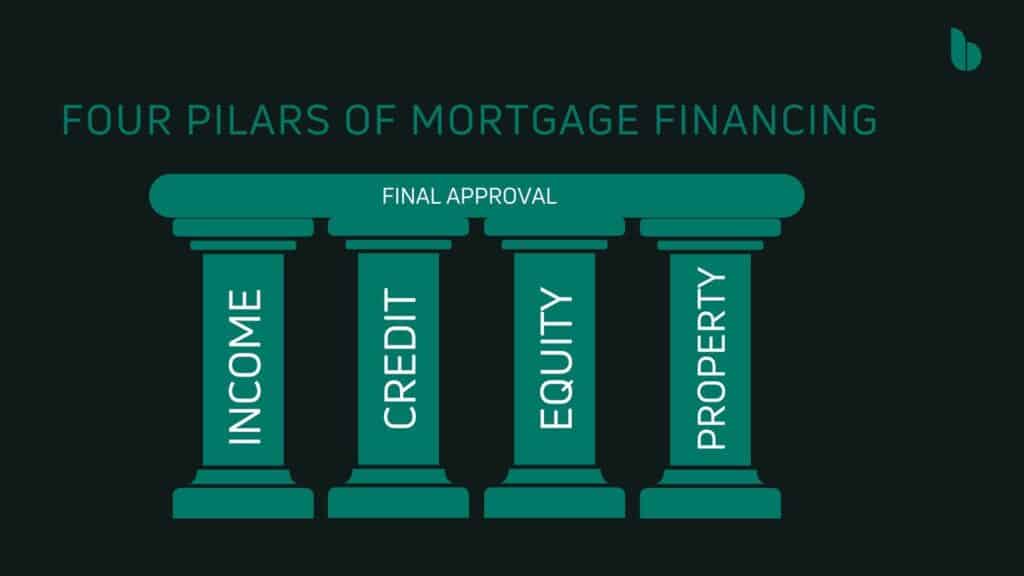 Lenders love a highly desirable (read "marketable") property in a major urban center. A property that could be liquidated quickly if needed. Lenders do not like boat-access-only cabins with no water or power and are currently occupied by mice. Lenders do not like post-tension cable buildings or remediated marijuana grow-ops. There are in fact many reasons a lender could decline a property. Therein lies the major flaw in a "pre-approval" at application: a lender can only assess you, the borrower, as there's no property in play yet. So if you go in subject free on your offer believing that you're "pre-approved", you could find out the hard way how overstated that term really is.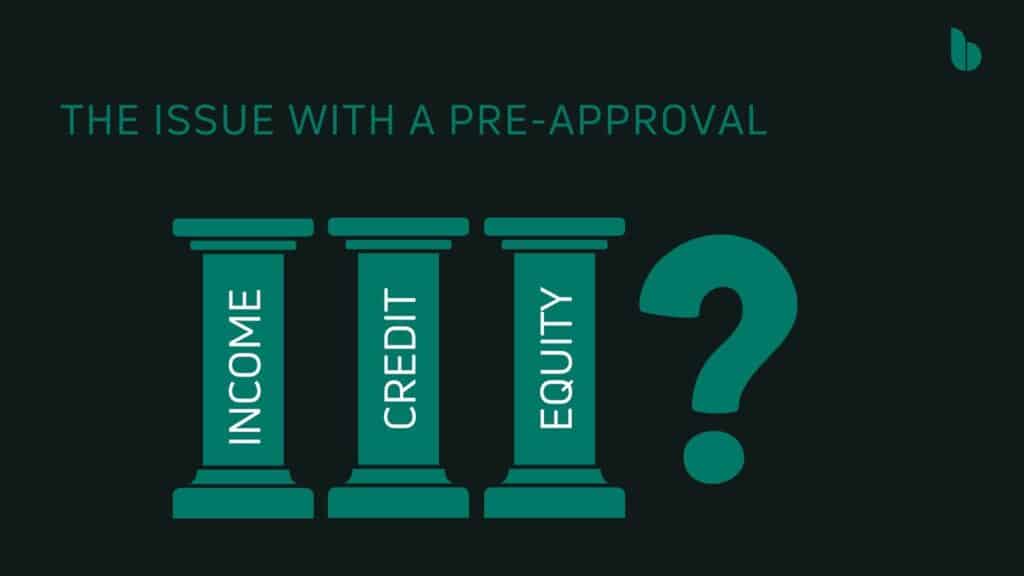 This is why I advise my clients that, if they choose to go into an offer without finance subjects, they give me an opportunity to review the property MLS listing and, if applicable, condo documents including strata meeting minutes, AGM minutes, and depreciation report. This way we can do our best to ensure financing will be successful and there won't be a $50,000 deposit lost to a seller.